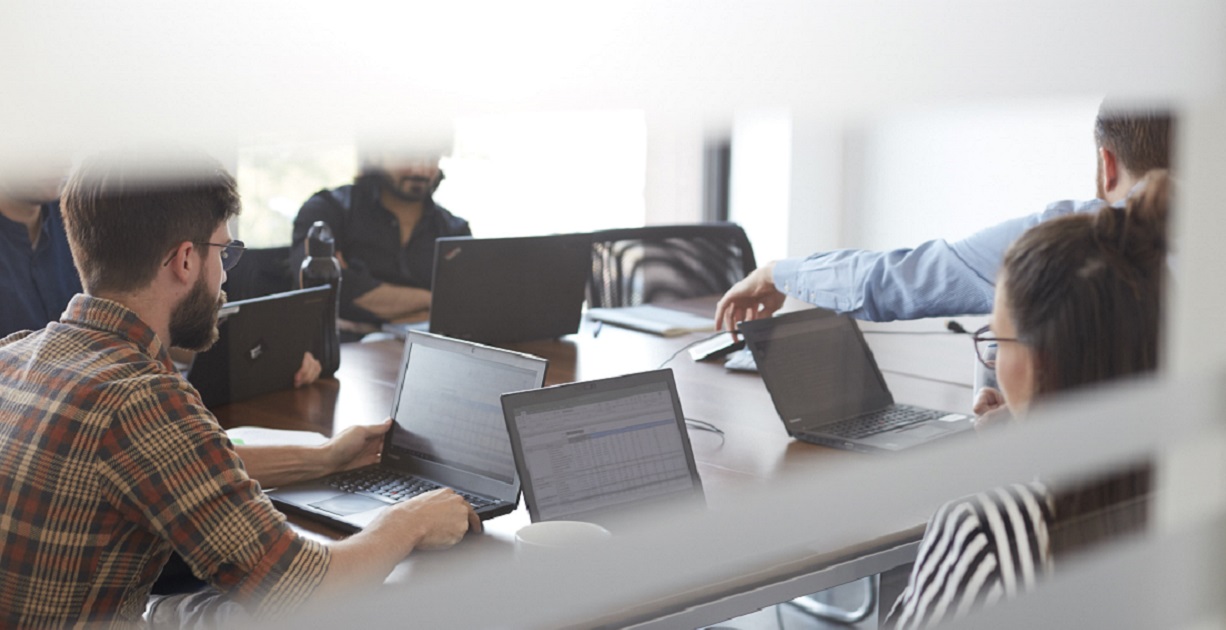 Essence, part of industry leader GroupM, is a global data and measurement-driven agency that blends data science, objective media and captivating experiences to build valuable connections between brands and consumers. Clients include Google, YouTube, Subway, Bandai Namco, Fri:day and Discovery Communications. The agency is more than 1,800 people strong, manages over $4B in media spend and deploys campaigns in 106 markets via its global offices throughout North America, EMEA and APAC.
For our team in Düsseldorf we are looking for a
Digital Media Planning Manager (m/f/d) for our key account Google
Practice Summary:
Digital Media Planners are experts on the paid media landscape and how consumers interact with it. We architect and steward holistic media plans throughout their lifecycle, owning the creation of overall plans, cross-channel budget allocation, in flight cross-channel optimization & reporting and post-campaign analysis. We are our clients' key contacts for a unified view across all aspects of their campaigns, narrating the story of the campaign from planning recommendation through to post campaign analysis.



Position Summary:
The Digital Media Planning Manager is responsible for working hand-in-hand with Activation to ensure client budgets are used optimally via effective planning, in-flight cross-channel optimizations and insightful post campaign analysis to inform future campaigns. They support senior team members on the day-to-day management of media plans and their proper implementation, working to fulfil agreed media objectives in the context of changing market conditions. They demonstrate strong working knowledge of the German media landscape and available research, using these to inform planning recommendations.

Essential Functions:

Support media planning directors to manage tasks within the team, working independently on small to midsize campaigns and liaising closely on larger projects.

Conduct Research to determine and make planning recommendations.
Allocate budget appropriately between digital channels.

Contribute to clear Briefs to Activation team and work with them to finalise channel and Publisher selections and budgets.

Own the Overall plan (as shared with Clients) and the Olive plan (essence planning tool)

Maintain the testing plans and supporting material

.

In cooperation Manage campaign launches.

Create and manage cross-channel reporting templates.

Collate and quality assure in-channel Activation Reports and develop insights and recommendations for cross-channel reports.

Contribute in client presentations and manage relationship with product managers.

Take responsibility for the collaboration and delivery of creative specs.

Meet with vendors and have a relevant point of view on their offering.

Contribute to case studies that can be shared internally as learning and best practice.

Competencies:
Programmatic background and google-stack experience.

Forecast expected outcomes of campaigns and manage spend accordingly.

Basic spreadsheet capability (Pivot Table is a must).

Superior presentation design skills, in slides or document format.

Understanding of industry standard media research tools (e.g. Comscore, GWI, Agof TOP, TGI, YouGov, b4p, Vuma, etc.).

Sound written and verbal communication skills, with the desire to learn and advance.

Excellent organizational skills, close attention to detail and ability to quality control work.

Ability to adhere to deadlines.

Superb client relationship and management skills.

Proven problem solving and decision-making skills.

Ability to work independently and to collaborate in a team environment.

Native German and fluent English or vice versa.

Deep knowledge of the digital media landscape in Germany.
Management Responsibility:
Provide timely and actionable feedback to aid in team development and improvement.

Develop strong relationships across the client team to facilitate flawless plan execution.

Communicate effectively across all levels of the team.

Understand when to escalate issues to managers.

Provide awareness and recognition for jobs well done.
Required Education and Experience:
Bachelor's degree.

Experience may be substituted for the education.

Proven experience in media at Senior Executive level, with solid understanding of the principles of marketing and Advertising.
What you can expect from Essence:
Essence's mission is to make advertising more valuable to the world. We do this by employing the world's very best talents to solve some of the toughest challenges of today's digital marketing landscape. It's important that we hire people whose values reflect those of our own: genuine, results-focused, daring and insightful. As an Essence employee, we promise you an entrepreneurial environment and workplace that invests in your career, cares for you and is fun and engaging. We believe these factors create a workplace where you can be yourself and do amazing work with the most innovative advertisers in the world.

If you feel that you are the right person and meet the necessary requirements for the job, send us your meaningful application documents, motivation, curriculum vitae, salary expectations and earliest starting date. We are looking forward to receiving your application in English or German.